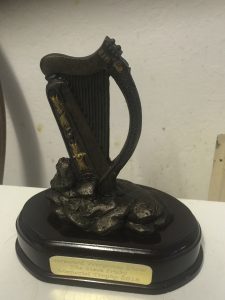 Steve was a founding member of our club, who passed away at the beginning of 2015 after a battle with cancer. The club have inherited a number of his tournament trophies from a very successful career playing DBR and Warhammer, and we have chosen to repurpose these in Steve's memory as an award at Hereward Wargames Show.
The trophy is awarded annually to the best game in the show, as decided by the club's committee and members: our criteria tend to be that the winner is a g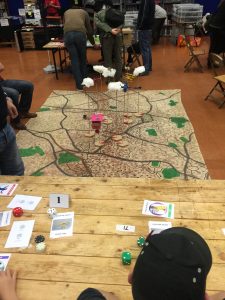 ame we think Steve would have enjoyed, and that we as a club wish we'd have come up with!
Last year's winners were the Huntingdon club, for their delightfully wacky "Catch the Pigeon" game.