Description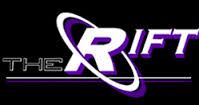 £10 entry fee (includes entry to the Wargames Show itself!).
There is a maximum of 24 players. This event will be using the official rules for Fantasy Flight X-Wing miniatures game version 2, FAQ's and the official X-Wing dog fight tournament rules (with the following changes to squad building).
4 games
Game rounds last 50 minutes with a maximum of 10 minutes to finish the current turn.
You'll need to bring all your own miniatures, templates and dice.
3×3 play areas will be provided.
Details below – these are currently a draft, and subject to confirmation:
Squad Building
The squad building rules described in this section supersede the squad building rules described in the X-Wing rulebook. Each player must build one squad for use in an X-Wing Dogfight tournament.
The maximum squad point for each player is 100 points. A squad cannot exceed 100 points, although it may contain fewer than 100 points.
Each player may choose to field either a Rebel, Imperial or Scum & Villainy squad, as tournament seeding ignores the player's faction.
Each player must submit 2 x pre filled squad sheets with his squad composition, including all associated upgrade cards and total squad points, to the tournament organisers at registration.
Players must use the same squad for the duration of the tournament, including all ship and upgrade cards.
Timetable
Registration 09:00 – 09:30
Game 1 09:30 – 10:30
Game 2 10:45 – 11:45
Lunch 11:45 – 13:00 (time enough to look around the stands)
Game 3 13:00 – 14:00
Game 4 14:15 – 15:15
Awards 15:30
Prizes
To be confirmed later.
This tournament is sponsored by The Rift, Rivergate, Peterborough.