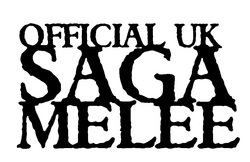 We're delighted to announce that tickets are now on sale for the official SAGA Melée at Hereward Wargames show, with thanks to our sponsors Gripping Beast, who have even promised to provide us a judge 😀
It'll be a 6pt tournament, with 3 games over the course of the day (between 9:30 and 4:30) in the show's tournament area upstairs. Your £10 ticket includes admission to the show, and we'll give you a decent break to go buy suff from our lovely traders, admire the games, and eat.
Tickets are available here, and the tournament pack will be available for download once we're done putting the final touches to it this weekend.
Watch this space, as signups for our other tournaments will be appearing over the course of the next couple of weeks.