A particular thank you is due from the show committee to our sponsors this year. So… thank you to:
Footsore, who provided the gorgeous show hoplite miniature;

ABC Brushes, who provided prizes from their excellent range of brushes for the painting competition; and
The Rift for once again sponsoring and organising our X-Wing Tournament.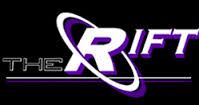 (Watch this space for winners from the latter two!)
There will hopefully be even more opportunities for sponsoring next year's show, and our publicity team will be in touch well ahead of time.