The 20th and final (for now…) trader we can announce as attending this year's show is Warlord Games.
Formed in 2007, Warlord Games are designers, manufacturers and distributors of finely detailed historical and science fiction miniatures in plastic, metal and resin. Since then th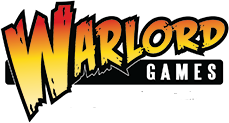 ey've released five core rule sets to cover everything from the Ancients, the Horse & Musket era, the Black Powder era, right through the World War Two and beyond into the future!